Mechanical and Medical Engineering Course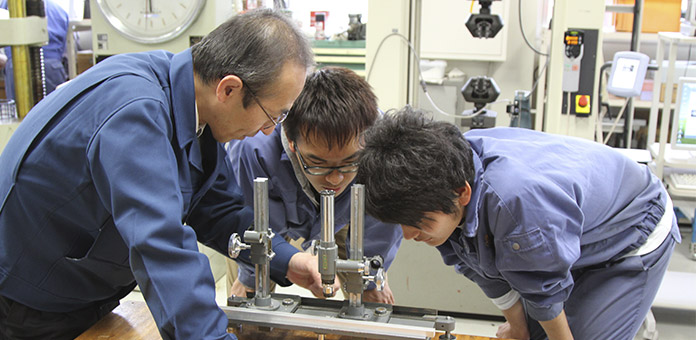 The Mechanical System Design Course developed its curriculum with the goal of allowing students to learn about designing mechanical systems and enabling them to practically apply the fundamental knowledge gained during the course.
In our classes, students learn the basics of mechanical drawing, how to make blueprints using computers (CAD), how to make mechanisms based on these blueprints, and about manufacturing using computer controlled machine tools.
Students also learn about the importance of effective design in systems and take classes related to basic engineering as well as advanced specialized subjects necessary to control such systems.
Based on the principle of "Learn by making it yourself", classes to grow inventiveness and a "manufacturing focused education" valuing experiments, practical learning and graduation research, this course aims at fostering creative mechanical engineers able to put their ideas into practice.
In order to foster engineers with both engineering skills and a global consciousness about issues such as energy and environmental problems, we also invite university professors and company engineers to give special lectures.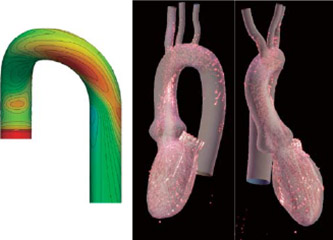 Blood flowing through aorta simulation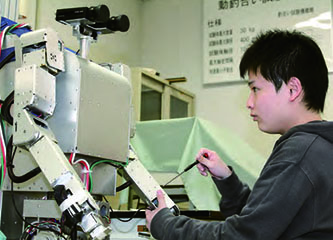 Bipedal walking robot